Bảng giá quảng cáo Vietnamnews.vn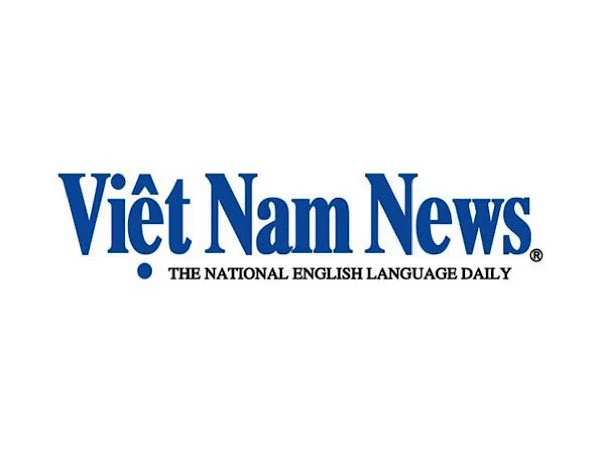 Vietnamnews.vn has an estimated 1.24 million monthly visits as of February 2023. Please note that this number is an estimate and may vary depending on various factors.
---
Introduction information Vietnamnews.vn
When Viet Nam News was first launched in 1991, it was a small four-page newspaper that was created manually through hand-written articles, editing, and proofreading. However, as Vietnam rapidly developed and integrated into the global economy, the country's major English-language daily has evolved to keep up with these changes. Today, the newspaper is published seven days a week, containing 28 pages of comprehensive coverage on the latest domestic and international news on politics, economics, business, social affairs, and sports. The paper also includes specialized sections dedicated to commentaries, analysis, and reports on environmental issues, science and technology, lifestyle, and significant social issues.
Viet Nam News also features a column called "Talk Around Town," which showcases a wide range of perspectives and opinions from Vietnamese people on their society. Additionally, the "Business Beat" section is highly regarded by entrepreneurs for its incisive commentary on commercial matters. The section also provides updates on the latest laws, interviews with prominent local figures, and a hotline where readers can ask their toughest questions.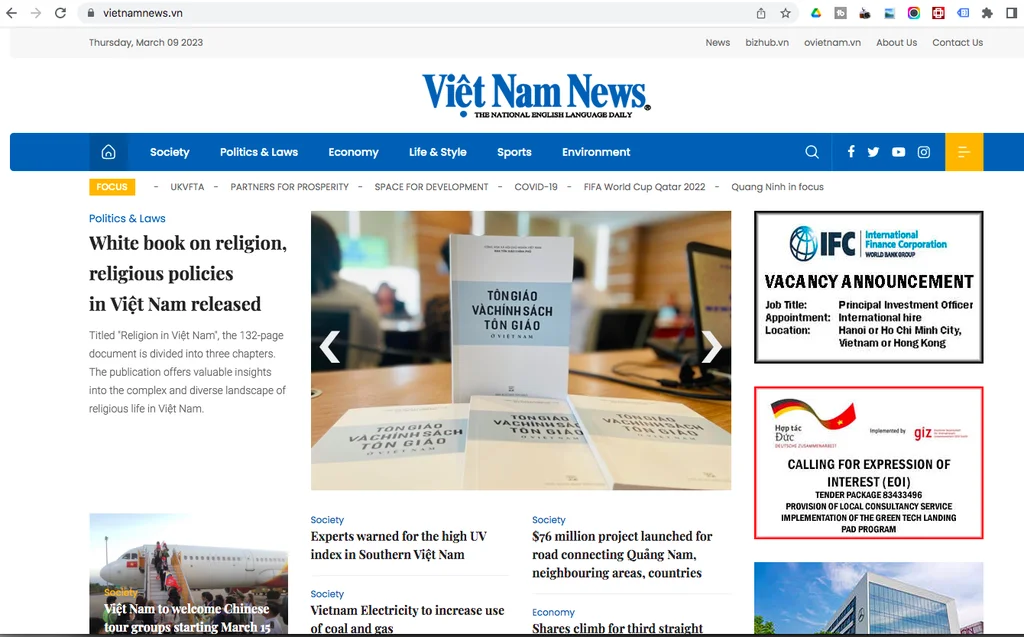 In 1991, Viet Nam News began as a small four-page newspaper, with articles written, edited and proofread manually. As Viet Nam underwent rapid economic reform and integration with the global economy, the newspaper grew and evolved into a major English language daily, publishing seven days a week. Today, our newspaper comprises 28 pages per day, covering a wide range of topics such as politics, economics, business, social affairs, and sports. Our special pages provide in-depth coverage of various issues including the environment, science and technology, lifestyle, and social concerns. Our Talk Around Town column features the perspectives of Vietnamese people on societal issues, while our Business Beat section offers expert insights on commercial affairs.
To reach a wider audience, we have launched our newspaper online. Furthermore, our monthly magazine Outlook offers readers an in-depth view of Viet Nam's integration into the global economy, with comprehensive reporting and analysis by some of the best English language journalists in the field. Our latest 46-page, full-color, A4-sized publication, also called Outlook, was released in early 2004, and features high-quality glossy paper.
We value and rely on our readers' support and suggestions, which have been vital to our growth and development. We welcome our internet readers to join us on this journey, to experience Viet Nam's rich culture, tradition, and art as the country continues to evolve and thrive.
The audience of Vietnamnews.vn
The audience of Vietnamnews.vn consists of readers who are interested in obtaining news and information about Vietnam and its place in the world. This includes individuals both inside and outside of Vietnam, who seek to stay informed about current events and developments in the country, as well as those who are interested in exploring Vietnamese culture and society. The website caters to a diverse range of interests, including politics, economics, business, social affairs, sport, and tourism, and its content is presented in both English and Vietnamese to serve a broad audience. Additionally, the website provides a platform for international readers to learn about Vietnam's integration into the global economy and its ongoing transition as a nation.
Advertisement price list for Vietnamnews.vn
See more regulations on content and licenses when advertising on electronic newspapers in 2023: Tại đây
Contact advertising
Tel: 028 6282 5186
Hotline: 0937.231.258 (Viber/zalo)
Skype: media.booking
Email: [email protected]
---
---